Outdoor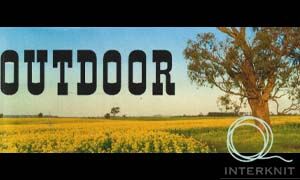 lnterknit have supplied Outdoor jumpers in Australia since the mid-1980's. They are popular because they have extras where you need them. From the smart button up collar that allows you to go from farm to town; the longline hem for taller torsos or elbow patches so you don't wear through the sleeves, there's an Outdoor style to suit all of your needs.
The Outdoor garments are knitted in a blend of 85% wool yarn and 15% Nylon. The yarn is wind resistant and warm while the nylon keeps it hard wearing and easy washing.
lnterknit Outdoor jumpers are manufactured to not shrink in the wash. In the event of any natural stretching, the nylon content helps them 'bounce' back into shape every wash so you can enjoy years of hard wear.